Something we look forward to every year: NYCxDESIGN which highlights New York City's diverse design community, together with the latest in global design.
This event keeps getting bigger, with over 500 unique events at 228 locations, where you will meet folks from around the globe. There's no way you can do it all, but we managed to get to a few shows, openings, and parties.
Take a visual trip via our slide show and be inspired for your next design makeover.
The Moooi party took place in their flagship store, showing off their oversized lighting, including life-size horse lamp.
The Dwell party had some independent designers in cool, raw space all the way on the west side.
ICFF at the Javits Best of Show: so touchable furs from Miyabi Casa, elevated serving trays from Lobmeyr, glam wallpaper from Jill Malek, Flie Paper wallpaper features ultra-sized graphic photos turned into patterns, a feather lamp from Mineheart, metal inlay skull bench by Sandback, Raw Studio's moon wall light in black (also in white) and hanging chair, exciting tiles from Walker Zanger in art nouveau style patterns and 3D whites.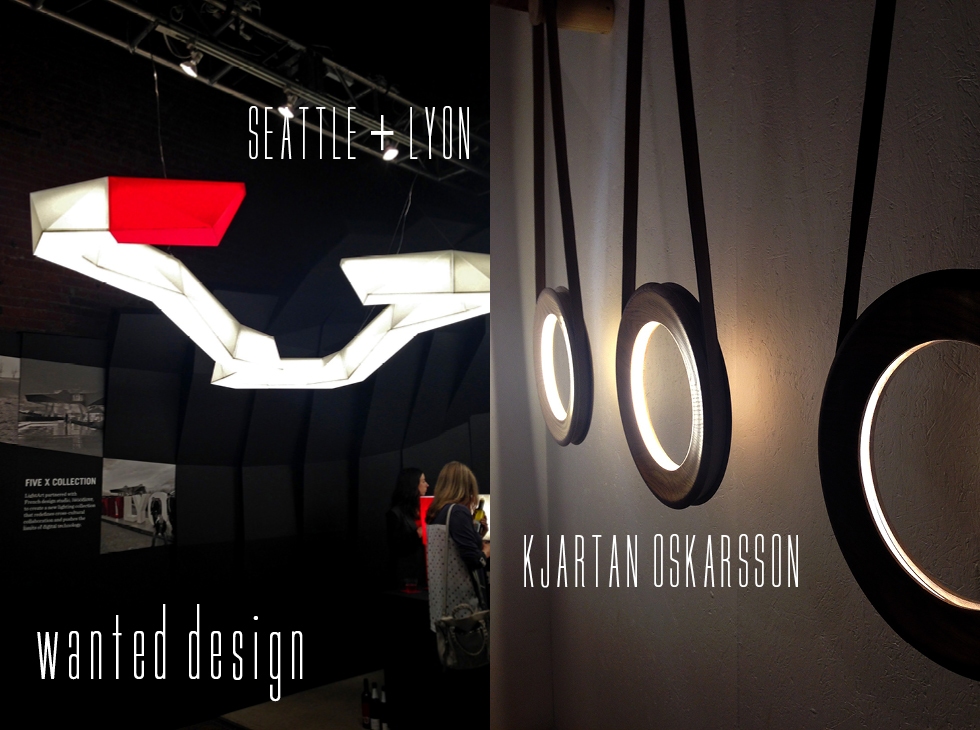 Wanted Design in the Tunnel space: masculine, rock-and-roll hardware from Buster & Punch, sensually metallic illumination from Blackbody, cool custom mini high tables from Alessi, Cappelini's throne of a chair, star-trek-inspired lighting from Seattle and Lyon, wooden mirrors with interior illumination, that turn on with a spin, from Kjartan Oskarsson.
The parties: In the Soho Design District, seeing what's new at Cappelini and Design Milk.