Here's a grill that allows for outdoor culinary showmanship. Check out this wood-fired Argentinian grill that might make you look at your current grill in disdain.
Welcome to Argentinian-style grilling with conveniences. Kalamazoo Gaucho Grills, hand-built in Michigan, takes wood-fired grilling to the next level.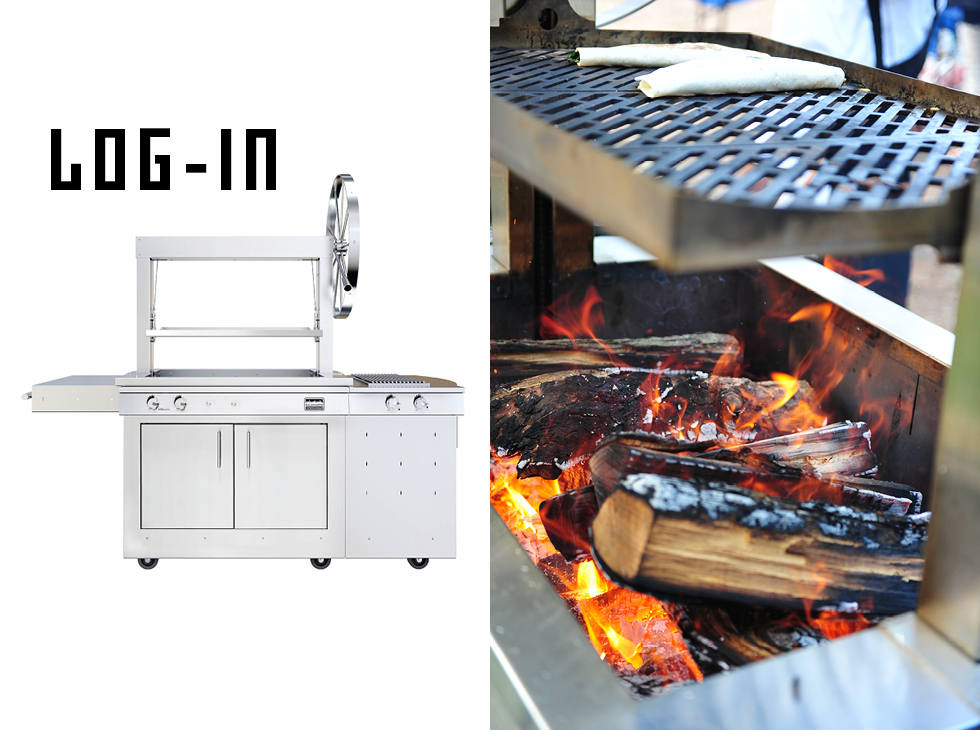 BONUS FEATURES
A built-in gas starter system gets things moving quickly, and keeps fires roaring with optimal air circulation in its deep firebox. Enjoy an oversized cooking area (726 sq inches) with a choice of grill grates, including Argentinian-style V-grates.
The oversized wheel makes raising and lowering the grates a simple act—raise to keep warm, lower for searing heat. Then, when it'sall-said-and-done,  an ash collection system takes the hassle out of cleaning up the debris.
The model in the photos, the K750 Gaucho Grill,  can be built-in or be freestanding, with rotisserie. From $17,695. for the built-in model to $23,395. for freestanding model with side burner. They also make a very desirable pizza oven. kalamazoogourmet.com